Dr Henrik Ernstson has co-authored with Drs Sara Borgström and Sofie Pandis Iveroth a policy report for the city of Stockholm with a focus on sustainable and accessible transport under climate change.
The report is called "Fossil Free and Accessible Transport and Mobility" (2021, City of Stockholm & KTH: Stockholm) and it is published in Swedish. The report will be officially launched at the end of April.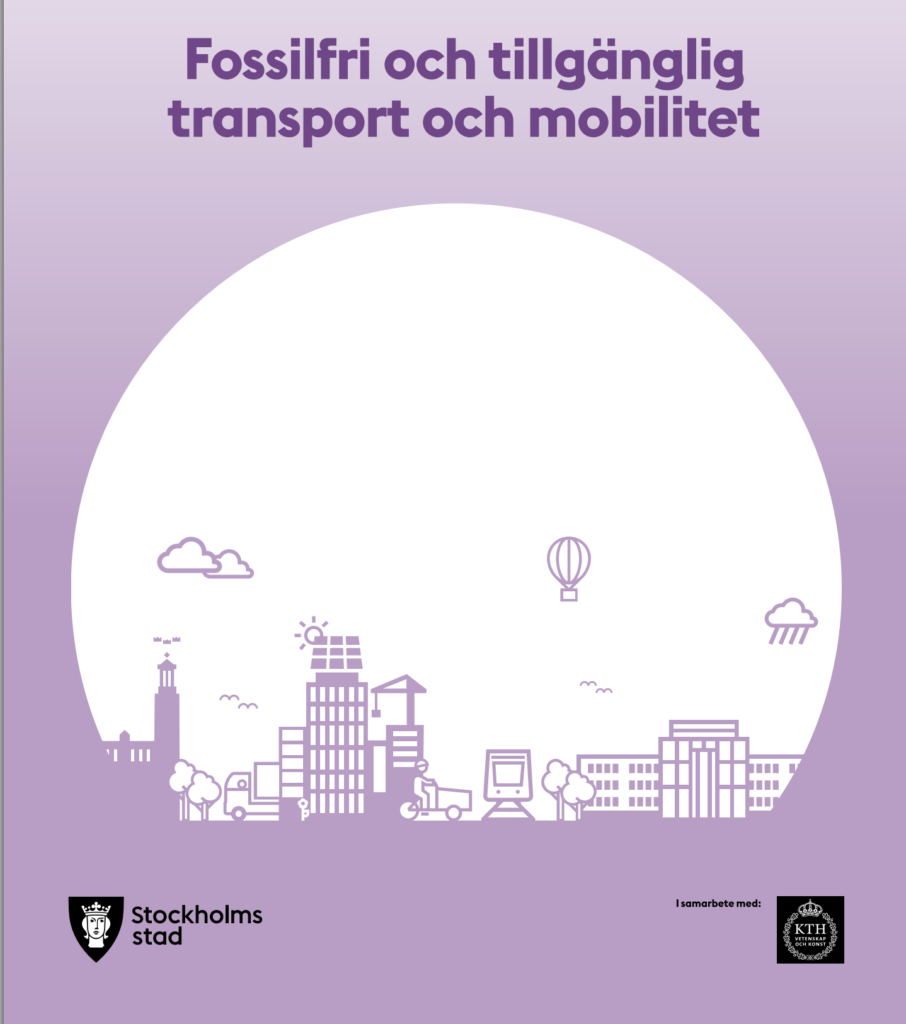 The report is part of their work for KTH's Science Council with the City of Stockholm (KTHs vetenskapliga råd för Stockholm stad), and brings together a year of focused work between KTH researches and civil servants and experts of the city. In particular the collaborative process between researchers and civil servants, which the authors have convened and curated, departed from a critical engagement with the City of Stockholm's Action Plan for the Climate, Klimathandlingsplanen 2020-2023 with a focus on transport and mobility. The Science Council seeks to raise strategic questions and discussions towards deeper learning and innovation.