ONE TABLE TWO ELEPHANTS (2018) – free streamer & teaching materials
Dear educators, learners and filmmakers!
We have made the film "One Table Two Elephants" (84 min) free for use and remixing, except for commercial purposes (CC-BY-NC).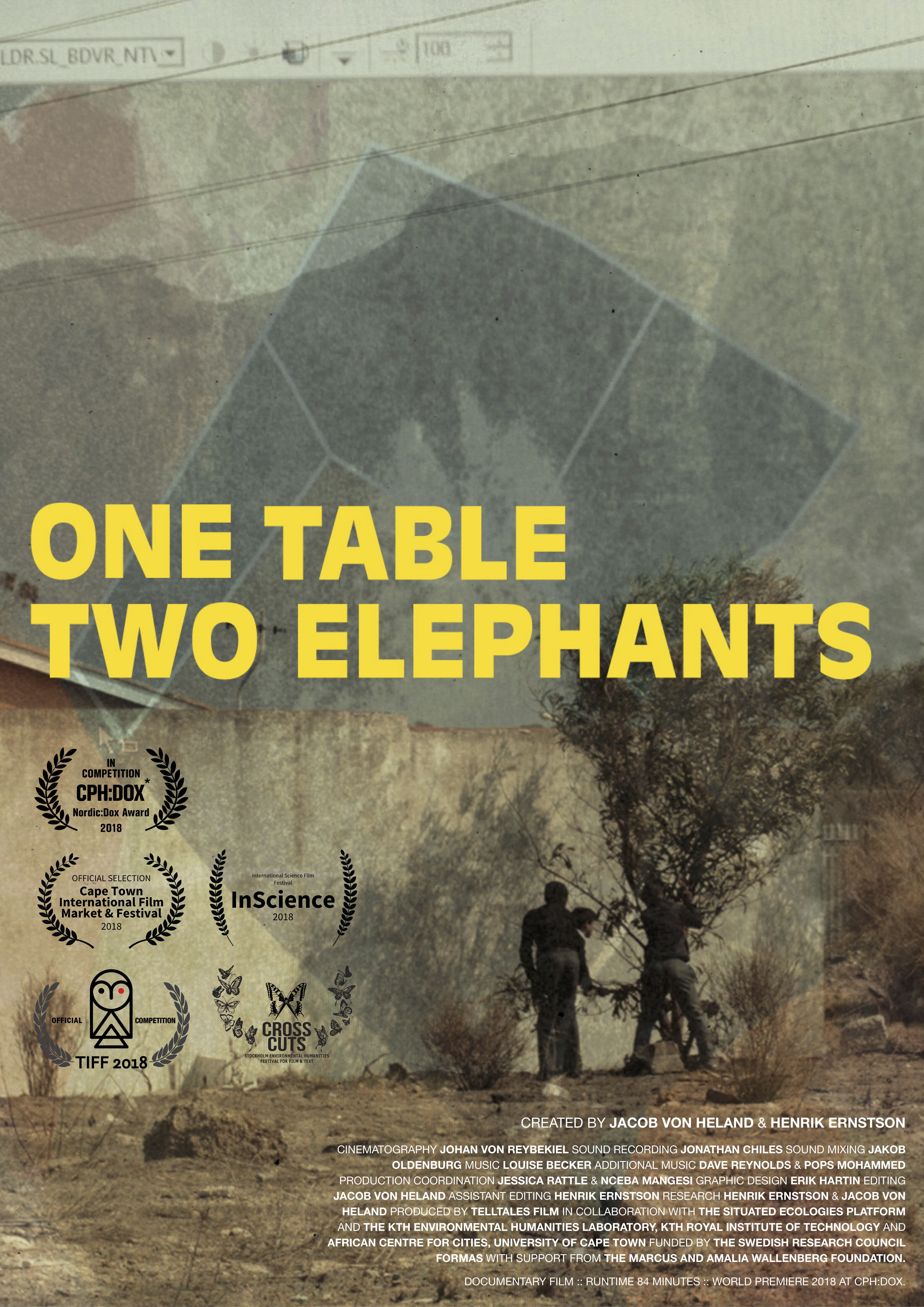 Acknowledgements
In developing this teaching resource for the film, we like to especially thank Paul Munro and Jim Igoe for trying out teaching from the film in their courses on Political Ecology and Indigenous Landscapes/Anthropology, respectively. We also like to thank Sachiko Ishihara, Asma Mehan and Ruben Hordijk for engaging critically with the film in their own course work. We have learnt from these scholars and students experiences.
Scholarly reference
Heland, Jacob von, and Henrik Ernstson. 2018. One Table Two Elephants (84 minutes, cinematic ethnography, Color, HD, Dolby 5:1). World Premiere in Competition at CPH:DOX 2018, March 20. Published by The Situated Ecologies Platform (CC-BY-NC) at this fixed URL: bit.ly/1T2Ethefilm