The first special issue based on film peer-reviewing in the Environmental Humanities was published in early 2021 by CrossCuts film festival with Jacob von Heland as editor-in-chief. This is an impressive and important achievement involving dozen of researchers using film as an integrative part of their research and over 20 peer-reviewer editors from different disciplines. One objective of the special issue is to expand the often text-based mode of producing knowledge in science and academia and meet the growing interest among researchers and policy makers for using film as an integral part of research practices. All films demonstrates in textured and imaginative ways how this can be done.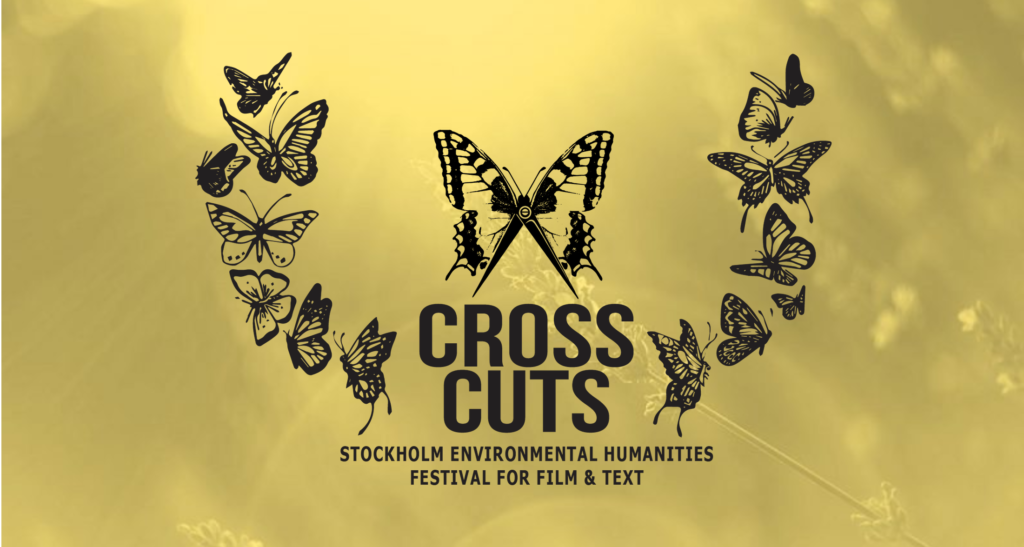 The editor-in-chief Jacob von Heland writes in his editorial to the issue:
"This first issue of Annals of Crosscuts includes eleven richly textured films that speak from the growing environmental humanities with strong intent and originality. As testimony to the integrative ambitions of the environmental humanities the contributors come from a range of disciplines, schools and practices including artistic research, urban and architectural studies, social movements of the urban south, political ecologies of water, studies of mining legacies, decolonial performance aesthetics, science studies and ethnographies of conservation, toxicity and more-than-human relations. Made in ten countries, at four continents, the films are the final outcomes of a collaborative peer-review process that started in the first half of 2019 with an abstract call for films addressing the theme of Ruptured Times," that captured "the present as a moment of seismic activity, when past failures, damage, and mourning were facts to be reckoned, but it was still uncertain how and where eruptions might take place."

(Von Heland 2021: 1)
The full special is presented here on the Crosscuts website for streaming in a user friendly interface, but it is also made available through Zenodo OpenScience community in Cern with a digital repository here. Those behind this special issue hope these inspiring and rich research films will become warmly welcomed as novel contributions of the environmental humanities and beyond.
Full citation of the special issue including all editors is: Von Heland, Jacob, Bill Adams, Marco Armiero, Klara Björk, Kalle Boman, Andrés Castro-Henao, Sompot Chidgasornpongse, Miyase Christensen, Thomas Dark, Issraa El-Kogali, Henrik Ernstson, Alison Griffiths, Erik Isberg, Mike Jarmon, Wangui Kimari, Tara McPherson, Jakob Nilsson, Jan Olsson, Daniel Oxenhandler, Madina Tlostanova, and Jannike Åhlund. 2021. "Ruptured Times – Advances in Visual Environmental Humanities", in Annals of Crosscuts: Films of Environmental Humanities 1 (1). CERN: Zenodo. https://zenodo.org/communities/annals-of-crosscuts/
Citation to quote: Von Heland, Jacob, 2021. Peering up: Filming, writing and transmodal futures of knowledge production. Ann. Crosscuts Film. Environ. Humanit. 1, 1–15. https://doi.org/10.5281/zenodo.4627169