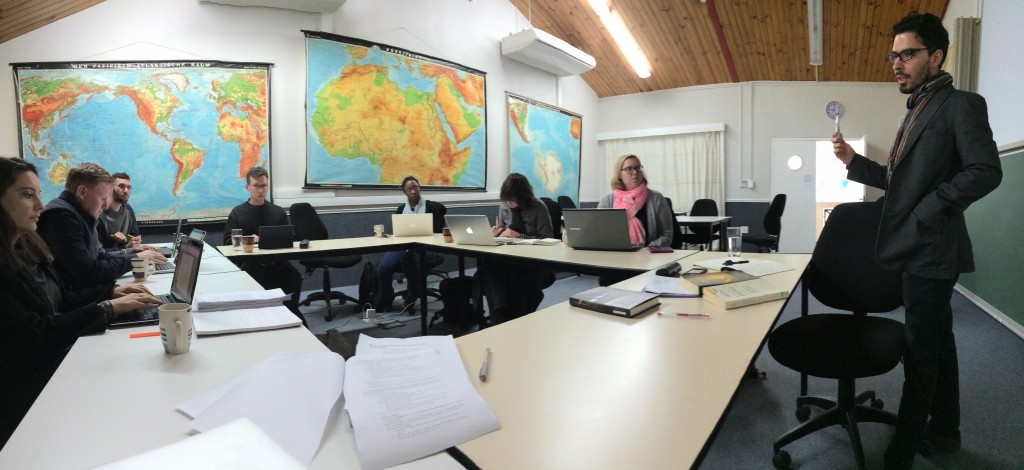 The Third Annual ACC Seminar & PhD Course on Democratic Practices focuses on "Understanding Capitalism in Unequal Geographies." It will run from 19-23 June 2017 in Cape Town and this year's seminar will seek to understand how classic Marxist critique and its extension into intersectional analysis can be thought with and against southern/postcolonial urban geographies to make visible contemporary struggles against exploitation. Lecturers this year is, as usual Dr. Andrés Henao Castro from Umass Boston with Dr. Henrik Ernstson from ACC and KTH, and this year also with political theorist and feminist Dr. Ashley Bohrer from Hamilton College.
The ACC annual seminar series was created by Henrik and Andrés in 2015 as a method of collectively reading political philosophy with and against southern urbanism. The reason for this lies in making an intervention in how we think the emergent city and urbanization of the global south; to seek out and make explicit its emancipatory potential
For more information about this year's version, current reading list etc., read more on the course webpage here!
Apply at this website before 20 May 2017. We have 14-18 seats.
*
Lecturers:
Dr. Andrés Henao Castro, University of Massachusetts Boston
Dr. Ashley Bohrer, Hamilton College, New York City
Dr. Henrik Ernstson, KTH and University of Cape Town
Last application date: 20 May 2017.
Enter your application at this website.
Read more on the course webpage.