Jochen Monstadt invites applicants to a great PostDoc opportunity at Darmstadt University of Technology at their Graduate Program on "Urban Infrastructures in Transition: The Case of African Cities". Deadline: July 27, 2014.
New Graduate Program at Darmstadt University of Technology
Postdoctoral Position (full-time, 3 years) on African Urban Infrastructures in Transition
We invite applications from candidates with a completed doctorate in urban/regional planning, geography, political science or a related field of study with excellent academic records, research experience in cities of the Global South and a strong interest for African cities, and who are socially and politically engaged (e.g., in NGOs, university bodies or labor unions). Your previous research activities and your publication record reflect your strong interest and extensive knowledge in the fields of urban studies, urban governance and planning and your strong methodological skills in empirical social research. Knowledge in the fields of social studies of technology and/or postcolonial (urban) studies is desirable for this position. You will be expected to conduct critical research on the urban planning and governance of infrastructure in both cities, publish internationally, and teach within our Ph.D. program, to advise the Ph.D. candidates, to participate in and coordinate the academic activities of the program and to expand and deepen our network with partners from academia, planning practice and labor unions.
We look forward to receiving your application!
—
For more discussions, see Commentaries section at SUPE: http://www.situatedecologies.net/supe/commentaries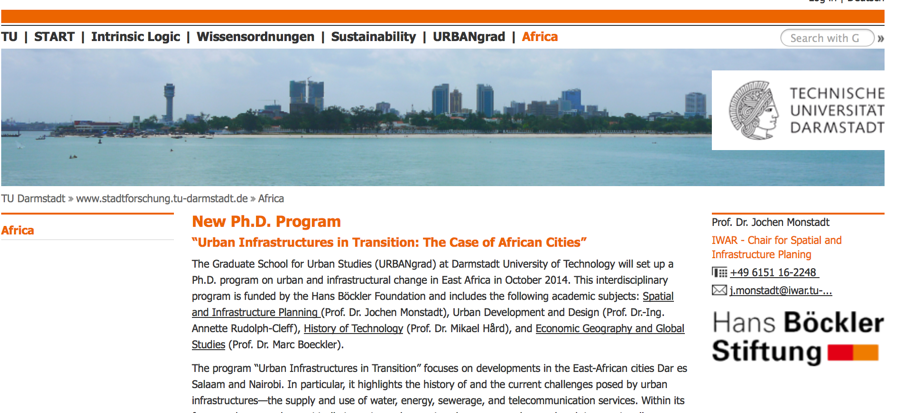 — 
If you join our Google Groups "Situated Urban Political Ecologies (SUPE)" you would have received Jochen's email directly. Please email Henrik, Jon or Mary to join the SUPE google group email list.